DARTAGNAN DE BELIARD
SF – 2013 – ICC157 – ISO 121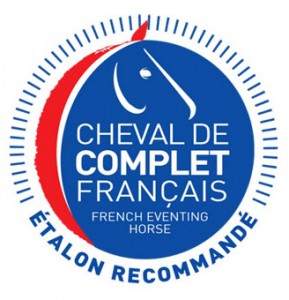 Presentation
Son of Quite Easy (Quidam de Revel x Birte II, show jumping winner at 1m50 Grand Prix, from one of the best Holstein lines, that of the leading stallion CAPITOL I), world renowned for his versatility in both CSI (ranked 93rd in 2016) and CCI (12th in 2016), out of Royce de Kreisker (Diamant de Semilly x Jifrane de Chalusse) from the very good line of IFRANE.
Dartagnan de Beliard, ICC 157 highest index of his generation, is a superb looking stallion, very well bred, a modern type with the fundamental qualities of blood, respect, power, agility and balance in abundance. Eventing Champion of France at 4 years old, Vice-Champion at 5, and an exceptional 2019 season as a 6 year old crowned by the titles of French Champion and, at the Mondial du Lion d'Angers, Vice-Champion of the World.
His rider Thomas Carlile says of him : « He's an extraordinary horse who has already shown himself to be very special. As a six year old he confirmed his potential in both dressage and show jumping and on the cross has revealed a handsome technique and essential stamina. ».  Dartagnan is out of the same dam as Birmane ICC 155(17) and also Allegra ISO 140 as a 6 year old.
He has a high fertility, there were 14 foals born in 2019 for 15 mares covered. In 2019 he served 40 mares. His offspring have his eye catching good looks and excellent balance; this along with a docile temperament all adds up to him being a very promising stallion.
Results
2019
– Vice- Champion of World des 6 yo eventing at Mondial du Lion d'Angers
– French six year old eventing Champion, Pompadour
– 1st  CIR 6yo ,  Lion d'Angers
– 1st  CCIYH2*, Jardy
– 1st du CCI2*L , Haras du Pin
2018
– Vice- Champion of France five year old eventing, Pompadour
– 4st five year old eventing, Saumur
– 1st five year old eventing, Lion d'Angers
– 2nd five year old eventing, Jardy
– 1st five year old eventing, Sandillon
– 1st five year old eventing, Saumur
2017
– French four year old eventing Champion
– 1st four year old eventing, Pompadour
– 1st four year old eventing, des Herbies
– 1st four year old eventing, Le Lion d'Angers
– 1st four year old eventing, Fontainebleau
– 1st four year old eventing, Vernoil
2016
– 2nd at the Selle Français Stallion Competition, St Etienne de Tulmont
– Finalist young Selle Français Championship
2015
– Winner 2 year olds, Nerac
Origines
Quite Easy Holst

Quidam de Revel SF
Jalisco B SF
Almé SF

Tanagra SF

Dirka SF
Nankin SF

Ondine de Baugy SF

Birte IIholst
Landgraf I Holst
Ladykiller ps

Warthburg holst

U Capitola holst
Capitano holst

Folia holst

Royce de Kreisker sf

Diamant de Semilly sf
Le Tot de Semilly sf
Grand Veneur sf

Venus du Tot sf

Venise des Cresles sf
Elf III sf

Miss des Cresles sf

Jifrane de Chalusse sf
Papillon Rouge sf
Jalisco B sf

Verboise sf

Nifrane sf
Fury de la Censesf

Ifrane ac